We are excited to be exhibitors at PDAC 2023 as we celebrate our 50th anniversary! We'll be in the Trade Show from March 5-8th at Booth 522, located close to the Government of Canada Pavilion. Come say hi, meet the team, and see what is currently happening at PGW!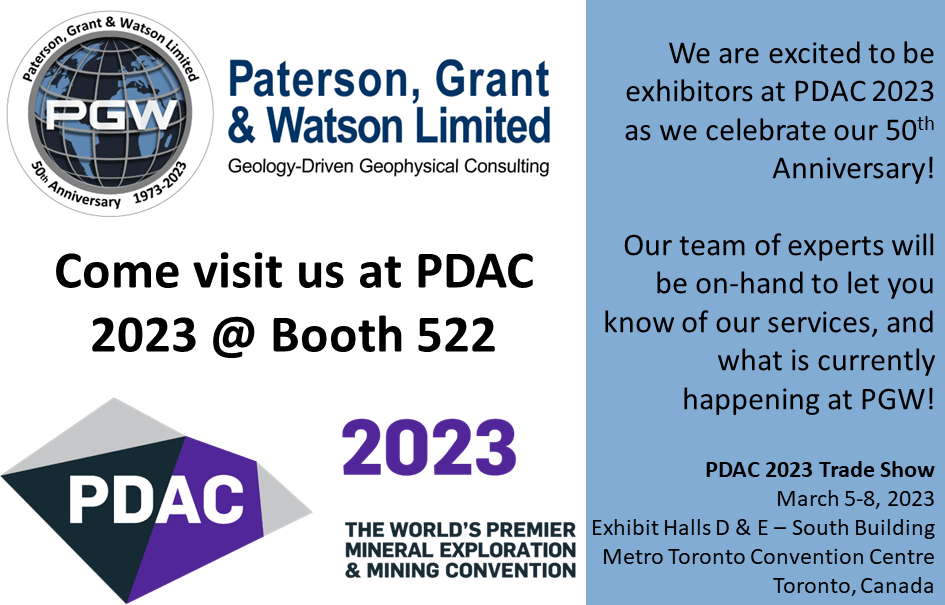 What is PDAC?
PDAC is the World's Premier Mineral Exploration & Mining Convention is the leading convention for people, governments, companies and organizations connected to mineral exploration. In addition to meeting more than 1,100 exhibitors, 2,500 investors and 23,000 attendees in person in 2020, participants could also attend programming, courses and networking events.
Find out more about PDAC 2023 here, where you can find out more about the exhibitors, schedules and events, as well as registration details.