Training

PGW has a long history of providing training in data processing and interpretation utilizing state of the art software applications.
---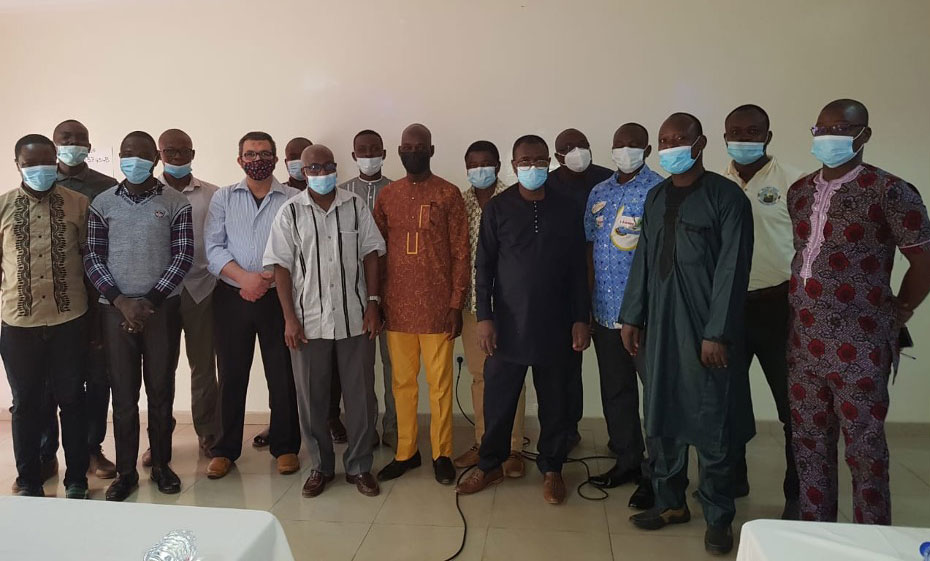 Ali Latrous in Togo giving training on geophysical interpretation for the Direction Générale des Mines et de la Géologie (DGMG), 2022
---
Historically (70's to 90's), we have undertaken training missions to geological surveys and institutes throughout Africa and Asia, often lasting months to years, financed by the UN, CIDA and the World Bank. These typically involved a large software component.
In 1998, PGW and PGW S.A. coordinated a large training program and software sale at the Consejo de Recursos Minerales in Mexico. For that project, PGW developed an extensive set of training notes for software, geophysical applications and interpretation. These have since been revised on a continual basis to meet the requirements of numerous training projects.
More recently, the project in Nigeria involved a total of five months of training to groups of 20-25 geoscientists, including a field component to ground truth the geophysical interpretation. In addition to formal classroom lectures and exercises, PGW's training involves a strong hand's-on component when possible, with counterparts working side-by-side with PGW's experts on the local data.
Selected PGW Training Experience (1997-2022)